Heel Appeal – collecting unwanted shoes to help The Mustard Tree
14 Mar 2013
This March, the Rewards and Benefits Team is working with one of our staff discount providers, The Living Room, on their brand new campaign, The Heel Appeal!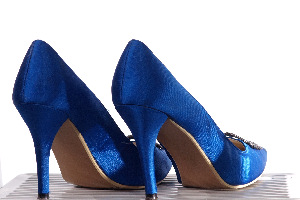 We want your old, unwanted or out-grown shoes. Donated shoes will be recycled and sold to raise cash to fund Mustard Tree Charity who do vital work helping with the homeless and marginalised across the City.
All types and condition of footwear will be welcomed so, whether you have towering stilettos that have never seen the light of day, or much-loved loafers on their last legs, we can give your unwanted shoes a new lease of life!
You can donate your old shoes at:
Shoe bin outside HR Reception, Room G.029, John Owens Building
or
The Living Room bar & restaurant 80 Deansgate Manchester M3 2ER
We can accept ladies', men's and children's shoes – simply drop off your shoes any time before 31 March 2013.
Please read:
The Heel Appeal Fashion Show
The Living Room will be hosting a fashion show as part of The Heel Appeal campaign on 28 March from 7.30pm (show starts at 7.45pm). Tickets are £5 per person with all proceeds going to charity. As an extra special thank you the first 50 guests will receive a free goody bag.
Please RSVP to:
For more details, download:
Your help is very much appreciated.
Alternative shoe collection points
If you need more information on this appeal, or if you have donated shoes to collect from other University sites please contact:
Any donated shoes will be dropped off from the University of Manchester to The Living Room w/c 25/3.