Win a Kindle Fire with Simplyhealth
11 Mar 2013
Simplyhealth is visiting the University during Wellbeing Week and will be giving staff the chance to enter a free prize draw to win a Kindle Fire.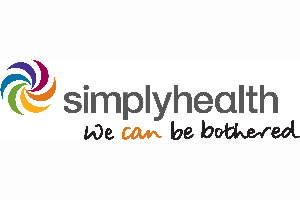 All you have to do is collect a Simply Cash Plan brochure, provide your name and contact details, then answer the question on the flyer. You can get everything you need to enter from your local Simplyhealth representative Nicole who will be at University Place on the following Well Being event days:
Wednesday, 13 March (11am – 3pm)
Thursday, 14 March (11am – 3pm
See your Simplyhealth representative Nicole for a chance to win!
The winner will be announced in eUpdate on 21 March!!
As a University of Manchester employee you can claim cashback for everyday healthcare appointments, such as dental check-ups, sight tests and physiotherapy treatment on the Simply Cash Plan.
Cover starts from just £2.83 a week and you can start claiming straight away on most benefits.
For more details on the prize draw and how you can make savings on your health, see:
Want to know more or join?
If you would like to find out more about the Simply Cash Plan:
Tel Nicole Ratcliffe on 07795 243 799 or Simplyhealth on 0800 980 7890 quoting '374'
or
Visit the Simply Health Staff Benefits page