My Manchester pilot – now boarding!
06 Mar 2013
Attend the next workshop event on Friday, 8 March (1-2pm), in University Place, Room 2.217 (South campus) to see a demo of the pilot site and find out what is involved.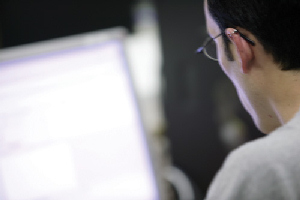 The Manchester Working Environment (MWE) programme is currently working to deliver My Manchester - an online, seamless and personalised working experience, tailored around your day to day operations.  My Manchester will offer a single entry point to all of the applications, tools and resources that you use, along with improved support for collaborative working – ultimately replacing StaffNet and Staff Portal.
As part of this programme, we would like to invite you to be part of a pilot group of users to evaluate an early version of My Manchester.
The My Manchester pilot offers you a chance to view an early version of what the final version may deliver in terms of look, feel, navigation and general usability.  As a pilot user we ask that you use the pilot site, as you would StaffNet and Staff Portal and offer thoughts and feedback on what you see.  An online community exists within My Manchester pilot where you can interact with other pilot users and view and comment on their feedback, as well as leaving your own.  There will also be opportunity to participate in Pilot user focus groups and online polls and surveys. 
You are welcome to attend one of our workshop events where we will demo the pilot site, clarify its purpose and detail what is involved.  These sessions also give you the chance to ask any questions. It is not mandatory to attend one of these sessions to take part in the pilot, but you may find them useful preparation.
Drop in to one of our pilot workshops
Friday, 8 March (1-2pm) in University Place, Room 2.217 (South campus)
Tuesday, 12 March (11.30am-12.30pm) in Renold Building, Room G2 (North campus)
Thursday, 14 March (1-pm) in University Place, Room 3.209 (South campus)
The pilot is open to all members of staff and postgraduate research students.  All feedback collated from the pilot will be used to enhance My Manchester, tailoring it tothe needs and requirements of our staff/postgraduate community.
Registration to take part in the pilot will close on 15 March, so hurry and register your interest online if you would like to take part.
We look forward to working with you!