The National Student Survey 2013
04 Mar 2013
The National Student Survey (NSS) 2013 for final year undergraduates is now open – please encourage students to complete it as soon as possible.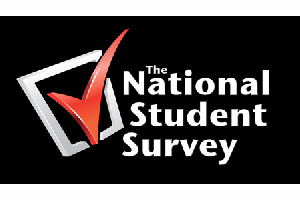 The NSS is the opportunity for our final year undergraduate studentsto give their opinions on what they have liked about their time at Manchester, as well as what could be improved.
As well as final year students, those nearing the end of a flexible course may be asked to participate, even though they are not necessarily in their final year.
All students who are eligible to take part in the NSS received an email and other communications on 28 or 29 January from Ipsos MORI, who are running the survey on behalf of HEFCE.
The online survey asks 23 questions about satisfaction with the teaching and learning experience. Students are also given the opportunity to give positive and/or negative comments on their student experience as a whole.
It is important that as many of our students as possible provide their feedback for the survey to generate reliable information. Results are used to inform improvements to the student experience, compile University league tables and to inform future students' choice of university/course.
This is a key institutional survey – you are asked to please avoid other surveying with final years during this period.
How you can help to promote the NSS to students
Please encourage eligible students to complete the survey before 30 April at:
You can download printed and electronic promotional materials (posters, flyers, email banners, digital images, presentation slides) from:
You'll also find an information sheet to help you promote the NSS 2013. The key points are:
Remind students that their responses are anonymous and they should feel free to express their honest opinions;
If you use emails to promote to your students, please use targeted final year email lists if possible and do not bombard them;
Direct endorsement by academic staff (e.g. in lectures/seminars) is one of most effective ways to engage students;
Peer to peer communication and promotion (e.g. via student reps) can also be very effective;
Examples of previous improvements following NSS feedback can help to demonstrate that NSS is worthwhile;
In order for our NSS results to be published, we must have at least 23 respondents and a 50% response rate;
For data to be made available internally to the University, we need at least 10 respondents.
If you have any questions about the NSS, please contact: