New institute to promote interdisciplinary research
22 Nov 2012
Funding available for research projects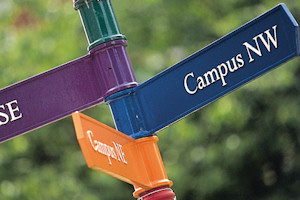 The University of Manchester Research Institute (UMRI) has been created to take forward the Manchester Strategic Vision 2020 goal of establishing the University as a major centre for interdisciplinary research.
UMRI has two principal aims:
To foster interdisciplinary research by ensuring that the necessary structures, resources – including funding – and incentives are in place; and
To provide a governance framework for research institutes and other interdisciplinary structures to maximise their performance.
It will oversee all research institutes and take leading responsibility for nurturing the emergence of new cross-cutting themes and networks.
In addition, up to £400,000 is available to fund projects of up to £50,000, which are intended to support and pump-prime new interdisciplinary research programmes. This includes:
Support for workshops designed to explore opportunities for collaborative working;
Pilot projects to establish the data or other background needed for proposals for future externally-funded joint projects, especially centre or programme funding;
Support for high-level training activities designed to impart skills to researchers from other disciplines;
Support for the collation and external presentation of work on key challenges to demonstrate the critical mass of work at Manchester.
Proposals should be up to six months in duration and funds should be expended by 31 July 2013.
Applications should be submitted be email to james.evans@manchester.ac.uk. The closing date for applications is 15 December 2012.
Further details are available at http://www.staffnet.manchester.ac.uk/services/rbess/research-strategy/umri/