Do you want to be on Countdown?
15 Nov 2012
The popular Channel 4 quiz series is looking for contestants for its new series, which begins filming in Manchester in January 2013.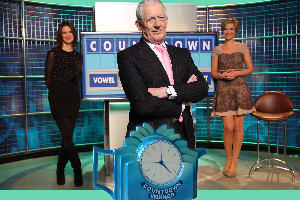 Countdown is presented by Nick Hewer (also known as Alan Sugar's aide on 'The Apprentice'), Rachel Riley and Susie Dent.
Channel 4 will be scheduling auditions around the country from November.
If you'd like to compete in the show that tests your words and maths skills against the clock and you love a conundrum, please apply online at:
If you have any questions, email: