More cash to kick-start ideas
19 Nov 2012
UMI3 expands its social enterprise competition.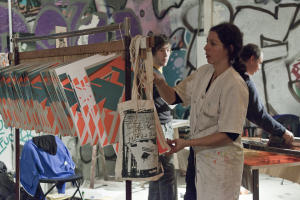 The University's Innovation Group UMI3 is re-running its social enterprise competition, giving applicants across the campus funding for socially responsible business activity, which addresses social or environmental need and reinvests profits into the community rather than making a profit.
It follows a pilot project at the Faculty of Humanities earlier this year which funded six winners such as Un-Convention, a not-for-profit membership organisation that sources ideas to help independent music makers, producers and communities. Ideas face a vote by the organisation's members before those at the top of the poll are given practical support, making it a totally independent and democratic process.
Others were One Day Like This, a self-guided digital tour of Manchester's famous and historic musical sites; Multi-F, a specialist consultancy focusing on multi-faith spaces in buildings; and Link 360, a leadership network for social enterprise leaders.
Now the University has been chosen as one of 56 partners in the HEFCE/UnLtd Higher Education Support Programme and will be running two further sessions.
The first will give awards of £500 to kick-start ideas across the University.
Applicants must be working or studying at the University or be a recent graduate (graduated within 1 year). Their idea must be likely to benefit the public or community, or be an entrepreneurial solution to a social or environmental problem, but does not need to be overtly technology based or a commercial idea.
There will be Social Enterprise Workshop at the end of November to assist entrants and provide informative topics and case studies.
Further information regarding submission dates, workshops and future events is also available at: