FoodOnCampus Live offers sampling, giveaways and more
31 Oct 2012
Come along on Tuesday, 6 November (10am to 3pm) in University Place.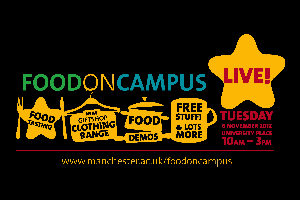 FoodOnCampus have invited some of your favourite brands, including Britvic, Coke and Tyrrell's, to come along to showcase what they offer. There'll be sampling, giveaways, competitions, and much more.
FoodOnCampus will also be using this occasion to launch:
FoodInAdvance for staff
The new GiftShop clothing range
Don't miss it!