HCRI hosts conference on Humanitarianism: Past, Present, Future
30 Oct 2012
On 8–10 November 2012, the Humanitarian and Conflict Response Institute (HCRI) is hosting this agenda-setting conference exploring the links between scholars and practitioners in the humanitarian field .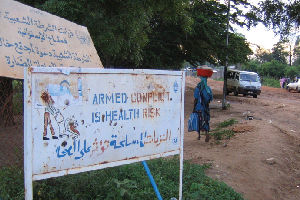 Issues highlighted by the conference will include:
Conceptions of disaster;
Horizons of humanitarianism;
Humanitarian technologies;
Humanitarian professionalization.
Featuring plenary talks by:
Pamela Ballinger, University of Michigan
Michael Barnett, George Washington University
Rony Brauman, Director of HCRI; Associate Professor at L'Institut d'Études Politiques; and Director of Research at the MSF Foundation (Paris)
Antonio Donini, Tufts University
Mark Duffield, Bristol University
Thea Hilhorst, Wageningen University
Stephen Hopgood, SOAS, University of London
Mary Kaldor, London School of Economics and Political Science
Nobhojit Roy, Tata Institute of Social Sciences, India
Janice Gross Stein, University of Toronto
Peter Walker, Tufts University
Director of HCRI, Rony Brauman, will be joined by Institute colleagues Mukesh Kapila, Roger Mac Ginty, Tony Redmond, Oliver Richmond and Bertrand Taithe who will all be delivering plenary sessions on their specialist areas.
Further information and online registration