Ageing, Global Health and Humanitarian Crisis: HCRI/MICRA seminar
01 Nov 2012
On 21 November 2012 (1-4pm) in Cordingley Lecture Theatre, Humanities Bridgeford Street.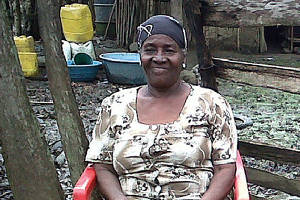 Programme
1pm       Networking Lunch
2pm       Ageing, Global Health and Humanitarian Crisis
3.30pm   Q&A
4pm       Close
Speakers
Professor Tony Redmond (HCRI)
"Elderly People: the forgotten vulnerable"
   
Pascale Fritsch (Emergency Health and Nutrition Advisor HelpAge International)
"The impact of humanitarian crisis on the health and nutrition of older people"
  
Malcolm Rodgers (Emergency Policy Advisor HelpAge International)
"The neglected generation: the impact of displacement on older people" - overview of the joint HelpAge International and IDMC Report
  
Professor Armando Barrientos (Brooks World Poverty Institute)
"Ageing and Wellbeing in the South"
Chair
Professor Chris Phillipson (social gerontology)
About HCRI
The Humanitarian and Conflict Response Institute (HCRI) at The University of Manchester is inspired by the need to conduct vigorous research and to support postgraduate training on the impact and outcomes of contemporary and historical crises.
About MICRA
The Manchester Interdisciplinary Collaboration for Research on Ageing (MICRA) is a network promoting interdisciplinary and innovative research on all aspects of ageing based at The University of Manchester.
Booking
Book early to reserve your place at this free event at: