Last day to send your questions to the President
26 Oct 2012
The President and Vice-Chancellor Professor Dame Nancy Rothwell is filming a question and answer session, in which she will answer your questions about the University.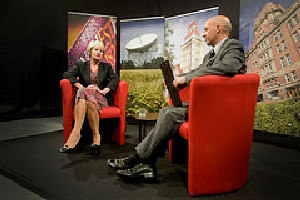 Today is the last day to submit your question - or questions. They can be to do with any part of University life, or higher education more widely. 
The session will be filmed at the beginning of November and will be made available on StaffNet.
Send your question(s) to: