Research Data Management Service
18 Oct 2012
The University has developed a Research Data Management (RDM) policy and is conducting a consultation with academic staff to implement the supporting Research Data Management Service.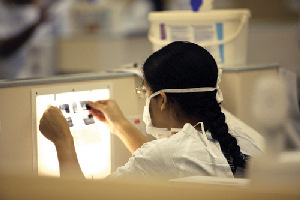 The new policy and service are the University's response to increasing demands from funding bodies for HEIs and researchers to demonstrate good practice in the management of data acquired through public funding.
The RDM Policy, which provides a broad set of principles and expectations for good practice, is online at:
During November, the Associate Vice-Presidents will talk to Faculty Research Committees and ask them to nominate academic staff to take part in the consultation on a Research Data Management Service (RDMS). This process will be repeated in School Boards and other committees.
The outcomes from the consultation will be used to develop an interim RDM Service to provide practical support for researchers, which will be launched in January 2013, evolving towards the full RDM service over the next year. The interim service will feature:
A single point of contact for Research Data Management enquiries;
A website to provide a single location for RDM information and resources;
Support materials and resources for data management planning;
Details of procedures and guidance on the RDM policy;
Support staff who can give advice and training on Research Data Management.
The RDM policy will be implemented over a period of time and there will be further communications about the implementation timetable.
If you would like more information about the RDMS, please email: