Jeanette Winterson in Conversation with A M Homes - SOLD OUT
16 Oct 2012
Male Me: Imagination and Gender on Monday 22 October (6.30pm) in The Cosmo Rodewald Concert Hall, The Martin Harris Centre for Music and Drama (Manchester Literature Festival).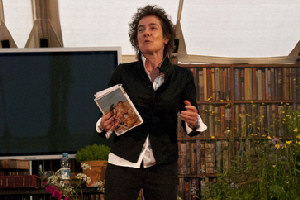 Admission price: £12 / £7
Newly appointed Professor of Creative Writing at the University of Manchester's Centre for New Writing, Jeanette Winterson, discusses gender and the imagination with acclaimed American author A.M. Homes. Winterson's latest novel is The Daylight Gate (Hammer) and A.M. Homes' sixth novel is May We Be Forgiven.
More information: