Find out more about the University's internship scheme
16 Oct 2012
Offering a work experience opportunity to a recent Manchester graduate could help you meet your staffing needs.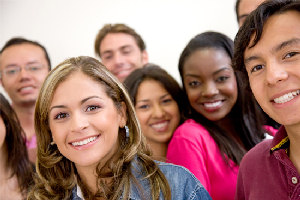 Over the summer months, the University's own Manchester Graduate Internship Programme (MGIP) team has been busy helping our graduates find short-term opportunities both within the University and with external businesses and organizations. 
MGIP is in its fifth year and plays an important part in developing our graduates' employability and responding to their increasing desire to stay and work in Manchester post-graduation. MGIP identifies short-term, temporary, paid internships exclusively for our graduates.
The University is an important MGIP supporter and provides a variety of internships lasting between four and 12 months. The graduates can start any time from now through to January/February 2013.
If you are looking for staff, MGIP can provide you with the following benefits:
a flexible option for covering temporary positions such as maternity leave;
the opportunity to draw on the knowledge of someone who has experience of our University but can bring new perspectives, insights and ideas;
full support provided during the recruitment process from advertising, collecting applications and liaising with applicants;
all MGIP graduates are provided with career development support during their internship.
Colleagues from Schools, Faculties and Institutes have found MGIP offers an ideal solution to their recruitment and resourcing needs. Last year's internships included a variety of administration, research, marketing plus student experience and support roles.
If you'd like to find out more about how MGIP could help meet your staffing needs, please contact Anne Milligan in the Careers and Employability Division at:
For more information, go to: