Staff benefits roadshow tomorrow
03 Oct 2012
Come along and see how you can save money on your healthcare, shopping and childcare costs!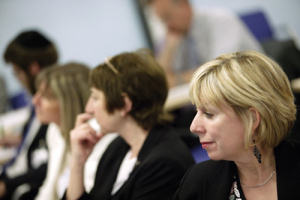 In the next few weeks Kiddivouchers, Costco and Simplyhealth will be available to discuss their services and, for those that turn up on the day, Simplyhealth are providing BMI checks and bio-dots to check your stress levels! Simplyhealth are also running a free raffle to win £50 of Love2Shop vouchers for those who visit their stand between now and December.
Tomorrow's session runs from 12pm to 2pm in the Atrium, Jean McFarlane building, and Senior Common room, Staff House (North campus).
Future lunchtime roadshows, which will feature Ken Foster's Cycle Logic, Edinburgh Bicycle Co-op and other suppliers, will run from 12pm to 2pm on Tuesday 9th October and Thursday 11th October at Potter's in the Simon building.
Full details of all the roadshows can be found on staff benefits.