Urban Naturalist at Manchester Museum this Saturday
27 Sep 2012
As autumn arrives, Dr. Rachel Webster, Curator of Botany at Manchester Museum, will help you learn how to harvest, clean and prepare seeds for storage.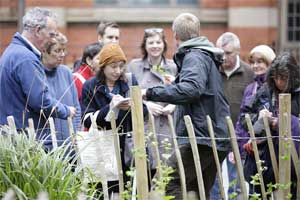 Practice your skills with seeds harvested from The Museum Allotment. The session will include a talk describing seeds and how they work with examples from the botanical collections and the value of large scale seed collections and seed banking.
From 2pm - 4pm.
To book contact:
Price: £3 adults
 
To find out more about the Museum visit:
Sign up for Manchester Museum's e-news.