An interactive event at the Martin Harris Centre on Tuesday 2 October
25 Sep 2012
'Future Delivery' presented by Fluxx starts at 7pm and admission to this event is free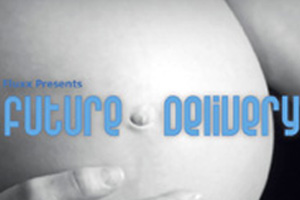 'Sarah is expecting – but will the outcome be what she expected?'. In matters of having children, how much control is it reasonable to expect? An interactive event combining improvisation, debate and film. Devised and directed by Chris Johnston.
Please note that this production is only suitable for ages 14+.
This event is part of our celebration of Arts, Languages and Cultures.
To reserve tickets contact:
More info visit: