Great news for University of Manchester cyclists
10 Sep 2012
Cycle crime figures down * Subsidised lock scheme price reduction *  Lock swap scheme * Cycle registration dates announced.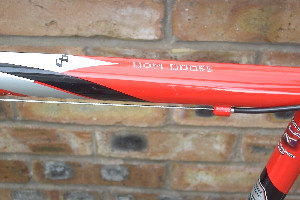 Cycle crime figures down
The recorded theft of pedal cycles is down by 30% on the academic year 2010/11. This is attributed to:
The great work done by our security staff in both deterring and detaining offenders;
The introduction of the overt marking scheme which allows security officers to check bikes on campus (the additional serial number is also registered with Immobilise which the Police use to check bikes that come into their possession);
To students and members of staff who have contacted security having witnessed someone acting suspiciously on campus;
To all cyclists who have upgraded locks thereby making their bikes harder to steal.
Subsidised lock scheme price reduction
Between 17 September and 1 October 2012 the price of the subsidised locks currently on offer at £15 (RRP £35) will be available for £10. The silver standard 'D' locks are a great deterrent to the thief. The reduction is being introduced to encourage new students, those returning to study and staff to invest in a good quality bike lock.
Locks can be purchased via:
Please note that to qualify for a subsidised lock, you must do one of the following:
Have your bike registered on the free University scheme
Be given a yellow 'trade in' label
Lock swap scheme
During the forthcoming academic year we will be touring the bike racks on campus to encourage those using poor quality cable locks to purchase the discounted 'D' locks. There will also be a promotional campaign to publicise the offer throughout campus.     
Cycle registration dates announced
The next round of FREE cycle registration dates have been published and can be found online at: