Events at The Manchester Museum
04 Sep 2012
Turing's textiles course (8 September) * Pan African Congress (11 September).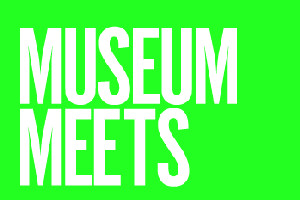 Turing's textiles course
Saturday 8 September (10am-4pm)
Free, adults
To book a place:
In an incredible article published in 1952, Alan Turing suggested that everything from the spots and stripes on animals to the arrangement of pine cones and flowers could be explained by the interactions between two chemicals. Be inspired by patterns in nature to create some textile masterpieces by translating an initial sketch onto cloth with embroidery, embellishment and mixed media.
Pan African Congress
Tuesday 11 September (6-8pm)
Free, adults
Book on:
Panel debate on the lasting impact of the 1945 Pan African Congress in Manchester.
From 15 to 21 October 1945, Manchester was the setting for 90 delegates who gathered at All Saints, Manchester, for the fifth Pan African Congress meeting. This important gathering was notable in providing a platform for people who went on to take a leading role in the struggle against colonial rule, including Jomo Kenyatta, the first President of Kenya. Other attendees included George Padmore, Kwame Nkrumah, Mrs Marcus Garvey and Ras Makonnen. W.E.B DuBois, the man who organised the first Pan African Congress in 1919, was there too at the age of 77.
As part of the We Face Forward festival, this evening event will explore the legacy of the 1945 meeting. There will be an exhibition of the history of the Pan African Congress and a performance by local artist, Brian Morgan. Contributors will include Hakim Adi, Marika Sherwood, Richard Benjamin and Milton Brown.
-----
To find out more about the Museum: