£1m plus private philanthropic donation for poverty research
11 Jun 2012
The Rory and Elizabeth Brooks Foundation and The University of Manchester are delighted to announce a further multi-year donation of more than £1 million to primarily support the Brooks World Poverty Institute (BWPI) and the strategic priorities of the University's 2020 plan.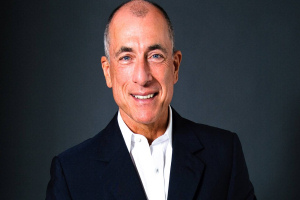 This gift builds on previous support of around £4 million over the last seven years since BWPI's inception in 2006 and continues this fruitful partnership between the University and the Foundation.  
BWPI is an international centre of excellence established to create and share knowledge to end poverty throughout the world, and to shape policies that deliver real gains for people in poverty. It is the realisation of the University of Manchester's commitment to be an international research leader in poverty and poverty eradication.
President and Vice-Chancellor of The University of Manchester, Professor Dame Nancy Rothwell said: "Rory and Elizabeth have become key partners for the University over the last decade.  Their far-sighted and sustained generosity makes an enormous difference in accelerating the global impact of our world-leading research and policy work to help tackle poverty. This fits closely with the University's commitment to social responsibility and to tackling some of the world's greatest challenges.  We are delighted to announce the major extension of this vital partnership."
Rory Brooks said:  "Now that the uncertainty around the tax cap on Charities has been removed, the Foundation is delighted to commit to further support for the University to enable the BWPI to continue its important work as part of a wider commitment to support the bold aspirations of the University of Manchester's 2020 vision."