Promising partnership set out in new charter
06 Jun 2012
The University and Students' Union have launched a Student Charter to clearly demonstrate our commitment to our students – and their commitment to us.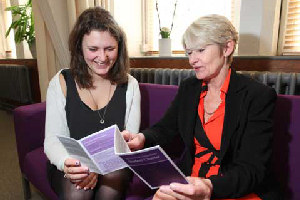 The Charter aims to support one of the University's key goals – to provide a superb higher education and learning experience to our students.
Signed by the President and Vice-Chancellor Professor Dame Nancy Rothwell and the Union's General Secretary Letty Newton, and approved by Senate last month, it provides an overview of the Manchester experience and refers to regulations, policies and procedures.
Vice-President for Teaching and Learning Professor Clive Agnew said: "The Student Charter sets out what we can expect from each other as partners in a learning community. It is confirmation of our commitment to provide an excellent student experience through working together with a shared set of values."
The electronic version of the Student Charter is available at:
The Charter will be distributed to current and prospective students in the new academic year.