University support for disabled staff – come and hear the facts!
06 Jun 2012
Thursday 14 June 2012 (1-2pm) in Room 6.205, University Place, Oxford Road.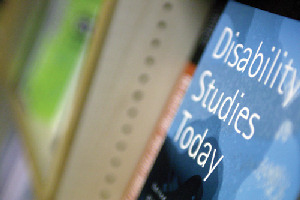 A buffet lunch and refreshments will be available. A qualified palantypist will be providing palantype at this meeting.
We have invited Elaine Shillcock, Head of the University's Disability Support Office (DSO), and Louise Pepper-Kernot, Senior Disability Adviser & Deputy Head of the DSO, to give us an overview of the support that the DSO (and the rest of the University) can provide to disabled staff.
University Place is building 37 on the campus map.
For more information and to confirm your place, please message: