Monthly Cycle to Work event
01 Jun 2012
Wednesday 6 June (8.15–9am) at Eats Refectory, University Place.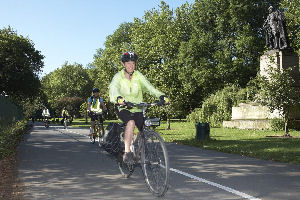 Hot on the heels of the Jubilee break comes the monthly Cycle to Work on Wednesday 6 June.
This will be a great warm-up for the annual cycling event (on 20 June), with a free breakfast (£3 voucher), guided routes, £30 prize draw and latest news.
Help promote the monthly events with our great new poster which is available to download from the Monthly Cycle to Work webpage: