Annual cycle event draws ever closer - help make it the best one yet!
30 May 2012
Wednesday 20 June (8.30am–3pm) in University Place external area.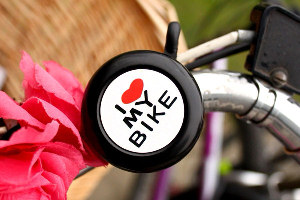 This year's Oxford Road Annual Celebration of Cycling is taking shape and, with a little help from you, it's set to be the biggest and best yet.
Here's a flavour of what you can expect:
Over 13 guided routes into University Place with some great NEW routes – is there one near you?
A free breakfast (limited number of £3 vouchers for Eats and Potter's);
Over 15 cycle-related companies providing advice, information and incentives;
A fantastic prize draw with a great range of prizes - a £350 bike as top prize;
Security advice and subsidised D-locks (buy in advance and collect on the day - contact ian.halliwell@manchester.ac.uk for details);
Plus much, much more (further updates to follow).
Register in advance
If you register in advance to let us know you plan to join a route and/or come to the event area, you will be entered into the prize draw and it will help greatly with the organisation.
Please use the registration link off this page:
Help spread the word
Please come along and encourage colleagues to come with you.
You'll find further details, updates, and poster and flyer downloads online at:
Please spread the message through appropriate internal channels in your School, Department or Team.
If you require any copies of posters (A3 or A4) or flyers (A5 or A6) or you have any other queries about the event, please contact:
-----
Monthly Cycle to Work event
Wednesday 6 June (8.15–9am) at Eats Refectory, University Place
Prior to the main event and hot on the heels of the Jubilee break, our monthly events continue:
This will be a great warm-up for the annual event, with a free breakfast (£3 voucher), guided routes, £30 prize draw and latest news.
Help promote the monthly events with our great new poster which is available to download from the Monthly Cycle to Work webpage: