Join us at the first University Health and Safety Engagement Week
08 Jun 2012
Five days of free activities for staff and students: 11–15 June 2012.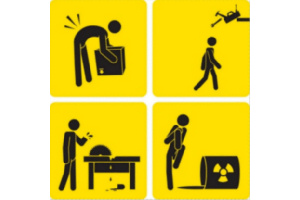 Our students and staff are our most valuable assets, and the provision and promotion of a safe and rewarding workplace for them is at the heart of everything we do in this University. 'Health and Safety' for us is not about compliance but about doing the right thing to protect and promote the well being of our staff and students. To this end, we are hosting our first Health and Safety Engagement Week from Monday 11 to Friday 15 June 2012.
A variety of interesting and fun activities for staff and students across the whole of the University campus are planned. The emphasis will strongly be on learning through fun. Understanding how we all contribute towards healthy and safe ways of working enables us to make well-informed and responsible decisions about what we do.
The activities will include:
Live demonstrations by Greater Manchester Fire & Rescue Service;
Visits to Jodrell Bank and the High Voltage Laboratory to see how we manage some of the riskier things we do;
Having your say using the Health & Safety Laboratory's Climate Survey Tool;
The opportunity to book an individual MOT with the University Occupational Health Department, or arrange a one-to-one taster session on the Alexander Technique;
And for the brave - a chance to conquer the climbing wall, or abseil off University Place for charity.
So please come and join us and get involved.
Further details of these events can be found online at: