Staff discounts update
30 May 2012
The Blue Cat Cafe * Last Second Tickets * The Printworks * Gerrard Seel.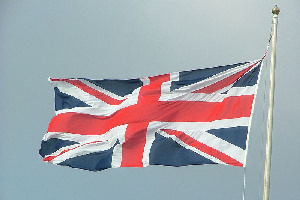 Only a few days to the Diamond Jubilee celebrations! Here are some discounts that may be useful over the next week:
This friendly venue hosts a variety of live acts including acoustic, rock, pop, jazz, comedy and poetry. University of Manchester staff can receive discount on the monthly comedy nights. Admission will be £5 (usually £6) on production of staff ID card.
Next event: Sunday 3 June. Show starts 7.45pm. Over 18s only.
Offer substantial discounts and two-for-ones on music, theatre and comedy events. The number and type of offers available will increase dramatically over the coming months, so be sure to keep checking back - or better yet register!
For more information and to book, visit:
A free loyalty card is available to all staff to be collected from any of the HR offices located across campus. Collect your card and then follow the instructions at the back of the card to register online for a range offers. Once completed, the card can be used freely throughout the Printworks venues.
If you need some special wines or champagne for your Jubilee celebrations, wine merchant Gerrard Seel provides a 7.5% discount to staff which will apply in addition to any other offers currently running.
To claim your discount, simply fill in the discount code MANUNI (case sensitive) and 7.5% will be deducted from your order at check out.
After the Jubilee break ...
HR will introducing a new health scheme, a lifestyle card offer and a number of campus-based roadshows! More news to follow in June!
-----
For more information on these and other discounts visit:
Have a great Jubilee break!