ANALYSIS: absentee Egyptian votes and this week's Presidential elections
22 May 2012
Dr Solava Ibrahim, University of Manchester. She is a Lecturer in international Development at the Institute for Development Policy and Management, The University of Manchester.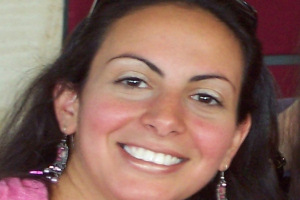 Dr Ibrahim analyses Egyptian votes from abroad - just in - which give an initial indication of how the Egyptian presidential elections will play out. Egyptians at home head to the polls on 23 and 24 of May.

Results
Unsurprisingly, the Muslim Brotherhood candidate Mohamed Morsy and the Salafi Party supported Abdul Moneim Abu el Fotouh got 37% and 27% respectively. This reflects the results of the Egyptian parliamentary elections, where the Muslim Brotherhood and the Salafis took almost 40% and 30% of the parliamentary vote respectively.

Implications
Egyptian voters living abroad are usually better educated and more well off than their counterparts at home – and so are not representative of Egyptian society as a whole. However, their votes are still indicative, especially those Egyptians living in Saudi Arabia, where the majority of them are workers.

If Mohamed Morsy wins, it will represent a paradox: the system which the revolution overthrew will be reinstated, as the President will be the head of a ruling party with a parliamentary majority.

If Abou El Fotouh wins, he will do his best to appease the different Egyptian factions who supported him- the Salafis, liberals and leftists. But as their political differences are so wide, he will struggle to achieve this and is likely to retreat to the Muslim Brotherhood rhetoric to which he originally belonged.

Whoever wins, Egypt's next president will be backed by the Islamist Muslim-brotherhood and that might have internal implications for Egyptian politics. It might also affect the future of Egypt's relations with the West.

The Muslim Brotherhood will face its most difficult test since their establishment in 1928 – as it will have real power. But in no time at all, it will become clear that their religious rhetoric alone is not enough to feed a hungry Egyptian public nor to find jobs for its frustrated youth.