Research excellence honour for life scientist
17 May 2012
A Manchester scientist is one of just 55 biologists worldwide to be recognised by the European Molecular Biology Organisation (EMBO) for their excellence in research.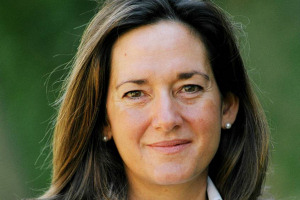 Professor Nancy Papalopulu, in the Faculty of Life Sciences, will join the 1,500-strong EMBO community of life scientists in the 2012 intake.
EMBO elects new members annually on the basis of scientific excellence and the new members represent a broad cross-section of the life sciences. The latest scientists to join the group come from 17 different countries and include 21 female scientists recognised for their contribution to life sciences research.
Nancy said: "I am delighted to have been recognised in this way by such a prestigious organisation. Science knows no borders and I am looking forward to working with EMBO in promoting scientific excellence in Europe and beyond."
EMBO Director Maria Leptin said: "Our members are the basis for the excellent international reputation of EMBO and its increasingly global orientation. We welcome this group of exceptional scientists and look forward to their fresh input and ideas."
EMBO says the selected researchers will help shape the direction of the life sciences in Europe and beyond by their involvement with the activities of the organisation. EMBO members provide scientific input, such as acting on advisory editorial boards of the organisation's four scientific journals, serving on selection committees for EMBO programmes and giving general advice to the scientific community.
Professor Martin Humphries, Vice-President and Dean of the Faculty of Life Sciences, said: "I am delighted that Nancy's achievements have been recognised by EMBO.  She has a very high quality track record in research, including a number of fundamental discoveries, and she has also demonstrated leadership in the developmental biology field.  In contributing to EMBO's mission, she will be a great ambassador for her discipline, for Manchester and for the UK."
Ends