UniLife and Staff Update: May 2012
08 May 2012
Read the latest issues online.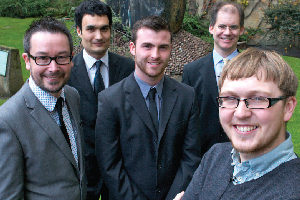 The May issues of UniLife and Staff Update are now online:
Opt out of print copies
If you want to opt out of receiving print copies of UniLife/Staff Update, simply complete this online form:
and your details will be removed from our mailing list.
If you have already opted out of receiving print copies but would like a desk calendar and/or wall planner, you can collect these from the Visitors' Centre in University Place.
Receive print copies
UniLife and Staff Update are distributed to work addresses held in the payroll system. If your work location details change, please update your information by sending an email to: