Staff expenses claim form now online
25 Jun 2012
A single new web form for expenses claims, accessed via the staff portal, has replaced the paper forms PR1a, PR1b and PR2.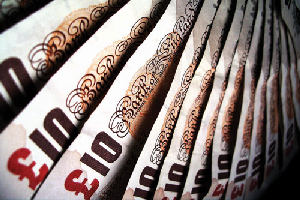 Claimants can access the portal at any time from anywhere in the world, which means that you'll be able to input your expenses while still away on your business trip.
The online system will keep a record of claims made and you'll be able to keep track of your expenses payments on MyView. Online guidance and live validation of your finance code will all speed up the processing of claims by the Payroll Team.
You should complete the form, print it off, sign it, attach all relevant original receipts and then pass to your budget holder and/or authorised signatory. The Payroll Team will aim to pay your claim within two weeks of receiving the completed and authorised form.
The paper forms were phased out at the end of April 2012 and the Payroll Team will now only accept claims on the new style forms. If you have already received information about local arrangements for phasing out the old forms, please abide by this.
For further guidance on submitting expenses claims online, please go to:
You'll also find the University's Financial Regulations and Procedures and the Handy Guide for Expenses Claim signatories there.
For further information, please contact: