IT Know-How: Find out about disposal and re-use of IT equipment
11 Apr 2012
Tips to help you get the most out of IT Services.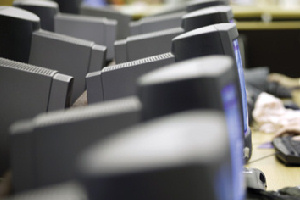 There are lots of opportunities to re-use IT equipment rather than going to the expense of buying new.
Redundant IT equipment can be returned to the IT Services recycling facility, where its suitability is checked for potential re-use elsewhere on campus.
Nearly six tonnes of redundant equipment has been re-used since November 2010, saving the University an estimated £61,000. You can help reduce the amount of waste that the University produces by disposing of IT-related waste properly and/or by re-using equipment.

So before throwing something away, stop and ask yourself: "Am I disposing of my equipment correctly so it may be re-used elsewhere?"
For more details, visit:
Knowledge Base related links: