Getting graduates on the right career track
08 May 2012
Please help our graduating students to find a job by promoting the forthcoming Graduate Recruitment Fair, organised by the Careers & Employability Division.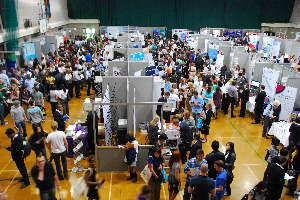 The fair, which is aimed at both undergraduates and postgraduates, will take place on 13 and 14 June 2012 (10.30am - 4pm), at the Armitage Centre, Fallowfield.
Around 160 exhibitors will be attending (different ones each day) with hundreds of immediate opportunities in a wide range of sectors.
If you would like further details, as well as any publicity items such as text for emails, posters or leaflets, contact:
More information online at: