University staff tour of the Botany Stores at The Manchester Museum
04 Apr 2012
Leave the hustle and bustle of campus far below and escape to the gothic world of The Manchester Museum's herbarium on Wednesday 11 April (12.30-1.15pm).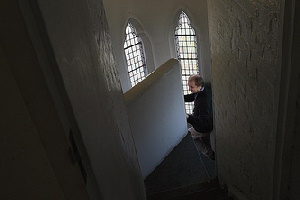 Come on a 45 minute 'Behind the Scenes' tour with Rachel Webster, Curator of Botany, to see some of the gems of the botany collections and to discover their histories, perhaps with a little 'Harry Potter' magic along the way.
Booking essential on:
Meet at the Museum Welcome Desk.
To find out more about the Museum: