Prime Minister calls on Prof Dame Nancy Rothwell to advise on science
07 Feb 2012
The Prime Minister David Cameron has appointed Professor Dame Nancy Rothwell, the President and Vice-Chancellor of The University of Manchester, to the Council for Science and Technology as its new Co-Chair today.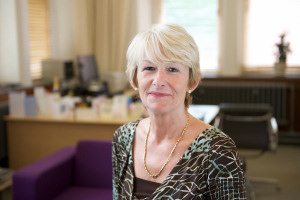 The Council's remit is to advise the Prime Minister on strategic science and technology policy issues that cut across the responsibilities of individual government departments.
The Prime Minister said: "The UK's outstanding research base together with its strong entrepreneurship gives it immense potential as an innovation economy. Nancy Rothwell's understanding of science and its relationship to business will enhance the Council's high calibre expertise and ensure that science and technology continues to drive UK growth."
Dame Nancy is President and Vice Chancellor of the University of Manchester and was appointed to the CST as a member in June 2011. She is an eminent neuroscientist and is currently President of the Society of Biology.

Dame Nancy said: "I am honoured to be invited to take up this important position and look forward to working with the CST." 
The appointment follows the retirement from the CST of the previous Co-Chair, Professor Dame Janet Finch, on 31 December 2011.
The period of Professor Rothwell's appointment is from 13 February 2012 until 31 December 2013; it is not remunerated.