Gabriel Minnikin: Canadian musician launches third record in concert
06 Feb 2012
Saturday 11 February 2012 (8pm) at The Martin Harris Centre for Music and Drama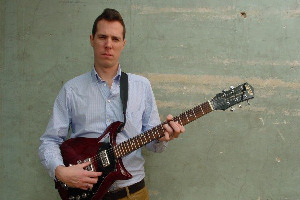 Tickets: £8 / £5
Born and raised in Nova Scotia (Canada), Gabriel Minnikin is a singer, multi-instrumentalist, songwriter and producer. His voice is unbelievable, ranging from the gravely depths of a bass to the richer timbre of a baritone.
Although Gabriel's musical roots are in the pedal steel and banjo sheen of classic Americana, his third record, Parakeets with Parasols - which will be launched at this concert and played in its entirety - brings a grandiosity and cinematic sweep to his country-folk stylings.
Minnikin will be supported by the Dublin based singer songwriter Lisa O'Neill whose observations on modern Irish life gained her popularity and set her apart as a unique talent.
For more information, visit:
Contact the Martin Harris Centre box office (Monday-Friday, 2-4pm) on 0161 275 8951
or
Book online through Quaytickets