Students can make their mark on the Learning Commons
14 Feb 2012
Encourage students to enter images to the AGLC Image Competition by 20 February 2012.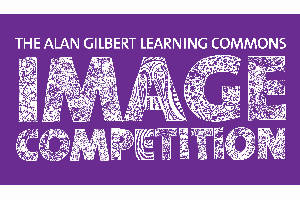 Our students will be at the heart of the University's new Learning Commons when it opens in summer 2012, and a new competition aims to ensure that the space is a true reflection of them and their aspirations for the future.
The Alan Gilbert Learning Commons on Oxford Road will offer students a flexible, ultra-modern and stimulating space in which to learn and relax. Its fabric and facilities will celebrate the University's rich heritage of achievement and innovation, and students have the chance to make their mark on the building through the Learning Commons Image Competition.
Students can enter the competition by drawing, writing, scribbling or producing something that connects them to the University. This might be related to the subject they are studying or the City of Manchester – a hand-drawn or digitally captured image – that will stand out as representative of Manchester students and the Manchester experience.
The winning images will be printed onto the walls, doors and glass panelling of the learning spaces for everyone to see. Students can choose to receive an iPod Touch 8GB or a Kindle Keyboard 3G if their image is selected.
All entries must be submitted by Monday 20 February 2012 (multiple entries accepted).
Full details of the image competition, including a link to the entry form and terms and conditions of entry, are online at: