Free lunchtime concert includes four world premieres!
13 Dec 2011
Psappha: The University of Manchester's Contemporary Ensemble in Residence plays on Thursday 15 December 2011 (1.10pm) in the Cosmo Rodewald Concert Hall, Martin Harris Centre for Music and Drama.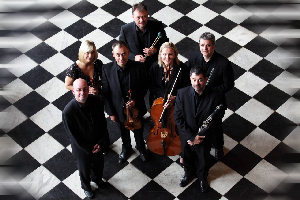 Come along and enjoy the final free lunchtime concert for 2011 at The Martin Harris Centre, which includes four world premieres!
Erkki Sven-Tüür           Architectonics 2
Kenneth Hesketh        Three pieces in the Shape of a Shoe
Leo Geyer                     Secrets in the Oak (world premiere)
Thomas Jarvis              Matryoshka (world premiere)
Sebastian Huckle       The Glass (world premiere)
Timothy Langston        Ménage à trois (world premiere)
Dov Goldberg clarinet    Richard Casey  piano     Jennifer Langridge  cello  
FREE – no need to book, just turn up.
For more information: