Book now for places on The Manchester Museum's Wildlife Photography Course
06 Dec 2011
A mixture of classroom theory and practical sessions on 21 and 22 January 2012.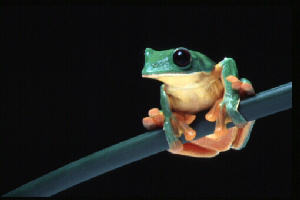 Wildlife photography course
Saturday 21 January (10am-5pm) & Sunday 22 January (10am-4pm)
The Manchester Museum
Through a mixture of classroom theory and practical sessions using live animals and museum specimens, learn how to photograph natural history subjects. With Chris Mattison, wildlife photographer and author and Andrew Gray, Curator of Herpetology at The Manchester Museum. The course is aimed at people who already have a digital single lens reflex camera (DSLR) or similar and have some knowledge of how to use it. Point and shoot compact cameras are not suitable for this course. Each workshop will have a maximum of 12 participants. The course is part of Museum Meets, The Manchester Museum's new year-round programme for adults, which includes After Hours, Urban Naturalist, Courses and Talks.
Day 1:
Morning: Presentation by Chris Mattison - Introductory talk / identification of student's needs / feedback / discussion.
Afternoon: Chris Mattison will cover the basics of working with natural light and flash photography. Tackling various subjects, he will work through the process of setting up the animal or specimen, from the initial idea to the final result.
Day 2:
This will be your opportunity to put into practice what you have learnt, working alongside professionals who will give full supervision to enable you to get pictures using your own cameras, and gaining access to some of the live and preserved natural history specimens contained within the collections of The Manchester Museum. By the end of day two you should be able to tackle most of the small natural history subjects you are likely to come across.
For more information and price and booking details, visit The University of Manchester Events calendar:
To find out more about the Museum: