Free concert – MANTIS & Special Guest Julio d'Escriván
30 Nov 2011
On Thursday 1 December 2011 (1.10pm) in the Cosmo Rodewald Concert Hall, Martin Harris Centre for Music and Drama.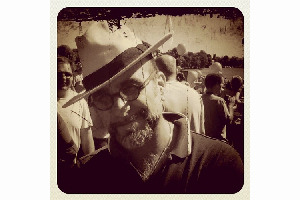 This event, organised by MANTIS (Manchester Theatre in Sound), aims to introduce to our Lunchtime concert audiences one of the most recent and innovative ways of creating music with computers called 'Live Coding'.
Live coding consists of starting a musical performance by typing 'the score' on a blank canvas in a computer screen. Our guest artist Julio d'Escrivan is one of the Live Coding pioneers in the UK and the world and has distinguished himself for presenting complex computer music language to non-specialised audiences in a very accessible way (and sometimes even humorous!).
FREE – no need to book, just turn up.
For more info: