"Colm Tóibín in Conversation" with Eamon Duffy
29 Nov 2011
On Monday 5 December 2011 (6.30pm) at The Martin Harris Centre for Music and Drama.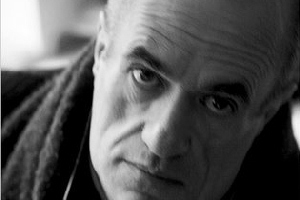 Acclaimed novelist and journalist Colm Tóibín, Professor of Creative Writing at The University of Manchester's Centre for New Writing, hosts the second in a series of high-profile public events.
Tóibín's first event since assuming his role at The University, took place in October 2011 with Alan Hollinghurst as part of the Manchester Literature Festival and sold out.
This second event features specially invited guest Eamon Duffy, an Irish Professor of the History of Christianity at the University of Cambridge, and former President of Magdalene College. He describes himself as a "cradle Catholic" and specializes in 15th to 17th century religious history of Britain. His most recent book was Fires of Faith (Yale UP, 2009). Two previous titles, Faith of Our Fathers (2004) and Walking to Emmaus (2006), were both published by Continuum.
Tickets: £10 / £5
To book:
Call the Martin Harris Centre Box Office on 0161 275 8951 (Mon-Fri 2-4pm)
or
Book online at Quaytickets
For more information: