University of Manchester Drama Society's Autumn Showcase
22 Nov 2011
On 23-25 November 2011 (7pm) in The John Thaw Studio Theatre, The Martin Harris Centre for Music and Drama.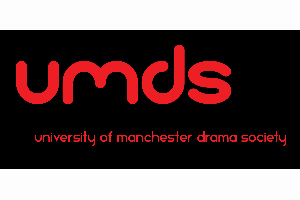 Not My Cup Of Tea
New writing by Polly Goss
Tickets: £5.50 / £4.50 / £4
Set in 1970, four graduates try and reject their privileged upbringings and free themselves from fat cat capitalists and their games of "top trumps".
Roland and pals start their own society in an isolated cottage on The Moors. Here they strive to grow their own food, drink their own wine and smoke their own pot and have a hell of a good time along the way.
In between sexually frustrated goats, busking and mushy vegetables, they realise beating the system is not as easy as it sounds. Set during one strange summer, the seven characters of this dark comic drama discover secrets about themselves and their friends that make their dreams fall apart.
** Please note: this production contains strong language and smoking on stage **
To book tickets, please contact:
Students' Union Box Office on 0161 275 2930 (opening times: 10am-4pm)
More information online at: