Grave Secrets: Tales of the Ancient Nubians
15 Nov 2011
New exhibition at The Manchester Museum opens this Saturday.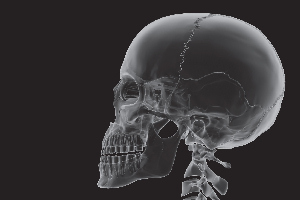 19 November  2011 - 4 March 2012
Free entry
An exhibition of bone specimens and artefacts excavated during the Archaeological Survey of Nubia (1907-1911), revealing the lives of the inhabitants of ancient Nubia, Egypt's southern neighbour.
The anatomical study of these remains was co-ordinated by Sir Grafton Elliot Smith, former Professor of Anatomy at The University of Manchester, who is credited as one of the founders of Palaeopathology, the study of ancient disease. One of the most important outcomes of the project was the creation of several important palaeopathology study collections, now dispersed throughout the UK. The collection contains evidence for Nubian health and disease, and as such is an invaluable resource for studying ancient Nubia.
Grave Secrets reveals what has been learnt about life and death in this ancient civilisation and how the museums and laboratories of today are continuing to tell the story of the ancient Nubian people.
The exhibition features specimens from the Nubian Pathological Collection housed in the Natural History Museum, London, material from the KNH Centre for Biomedical Egyptology at The University of Manchester, displayed alongside excavation photos and artefacts from The Manchester Museum.
To find out more: