Literature Live: Ali Smith, John Glenday and Lavinia Greenlaw
17 Nov 2011
On Monday 21 November 2011 (6.30pm) in The Martin Harris Centre for Music and Drama.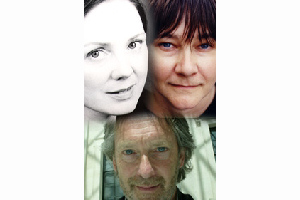 Tickets: £6 / £4
Don't miss the latest event in the Literature Live series, hosted by the University's Centre for New Writing.
The featured authors will be Ali Smith, John Glenday and Lavinia  Greenlaw.
This reading will be followed by a Q & A session.
For further details, please visit:
To book tickets:
Call box office on 0161 275 8951 (Mon-Fri, 2-4pm)
or
Book online at Quaytickets