Annual Bicycle Users' Group Meeting – all welcome!
02 Nov 2011
Got a bike? Got an opinion? Then join us on Wednesday 9 November (12.30pm – 1.45pm) - come for as long as you can, as we know you are busy!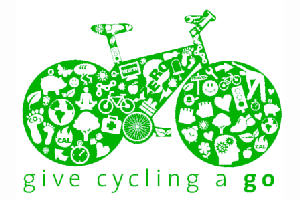 Venue
University Place, Room 6.212 (6th floor)
Items to be covered
Group discussions on cycling priorities for 2012 for UMBUG and the University.
A run through the past 12 months of UMBUG and what has been achieved.
Manchester's successful Local Sustainable Transport Fund bid – find out how Manchester is gearing up for its £5m Commuter Cycle Project and how we can support it.
Manchester Cycling Manifesto – detail of the Love Your Bike Campaign's plans and a chance to give your thoughts and support.
Everyone welcome – you do not need to be an UMBUG member. Bring along colleagues with an interest in cycling.
If you are unable to join us but would like the minutes and to be kept informed of all things cycling at the University, sign up to the UMBUG email list – over 500 already have!
To join
Send an email to:
Further information