Save money on childcare with KiddiVouchers and the University
14 Sep 2011
Important information for staff with children under the age of 16.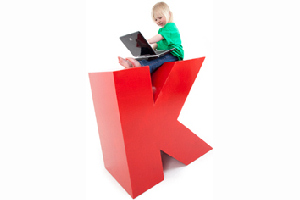 As from October 2011, the University will be changing childcare voucher provider from Computershare to KiddiVouchers.
INFORMATION FOR CURRENT CHILDCARE VOUCHER USERS
If you're a University employee who is currently registered to use childcare vouchers, and has received vouchers during the past 12 months, you will need to register with our new voucher provider KiddiVouchers, by Monday 26 September 2011. 
As a current user, you should already have received an email and/or a letter from the University and KiddiVouchers explaining all about this change and how to register with KiddiVouchers. 
This is a simple process which will only take you around 10 minutes. All you'll need are your National Insurance number, your payroll reference number (this can be found next to your name on your payslip) and your childcare provider's contact details.
After your September payday you won't be able to receive any more childcare vouchers from the University's former provider - Computershare. Your Computershare account will remain open until you have used up any outstanding vouchers you may have with them. If you have no outstanding vouchers with Computershare you do not need to cancel your account– this will happen automatically.
HOW TO REGISTER AS A NEW USER
If you aren't currently registered to use childcare vouchers but would like to, then the opportunity to register with KiddiVouchers is now available to all University staff. You can register at any time, but if you want to start receiving vouchers straight away you should do so before Monday 26 September. This means you'll receive your vouchers in the October payroll.
What are the benefits?
Childcare vouchers are a Government scheme aimed at helping working parents. They work through salary exchange, which means that you can opt to receive childcare vouchers instead of part of your salary. 
The vouchers are free of tax and National Insurance. The amount you can save will depend on your earnings, but basic-rate tax payers can receive up to £55 a week (£243 per month) meaning a potential saving of around £900 per year.
When you join the scheme, KiddiVouchers will help the University to assess the amount of vouchers which you can receive.
What can childcare vouchers be used for?
Childcare vouchers can be used to pay for many kinds of childcare for children up to the age of 16, typically including:
Nurseries, playgroups and pre-school
Registered childminders
After-school clubs and breakfast clubs
Holiday play schemes
Nannies and au-pairs
WHY HAS THE CHANGE BEEN MADE?
KiddiVouchers is an established ethical company in the childcare voucher provider sector and currently work successfully with a number of universities. The decision to change childcare provider was taken to make sure that University staff receive the best possible service. 
Vanessa Cowan from the Policy, Reward and Employee Team within Human Resources said: "We're sure that by working with KiddiVouchers the suite of benefits available to all staff will be improved and I'd urge staff to either continue to take part, or to register as a new user."
HOW CAN I REGISTER?
Much more information about the childcare voucher scheme is available on StaffNet at: