The Infinite Monkey Cage comes to campus: Apply online for tickets
07 Sep 2011
Radio 4's highly popular and entertaining science/comedy show returns for its fifth series, and will be recorded at The University of Manchester on 14 October (7.15pm).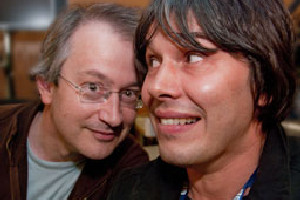 This recording is a special edition as part of the Manchester Science Festival. Presenters Robin Ince and Professor Brian Cox will be joined on stage by comedian Jon Culshaw and a panel of experts and well known science enthusiasts for their witty, irreverent take on the world according to science.
All information is correct at time of publication.
To apply, please visit:
Minimum age: 16 years
Maximum tickets per request: Two