HR Excellence Award for Manchester
05 Sep 2011
The European Commission has awarded The University of Manchester its highly coveted HR Excellence in Research award.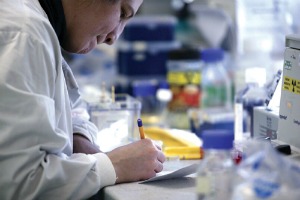 The award recognises the implementation of the University's action plan to adopt in full the Principles of The Concordat to Support the Career Development of Researchers.
In 2010, the Associate Vice President for Research, Professor Matt Lambon Ralph, assumed leadership of the newly formed Research Staff Development Working Group. Professor Lambon Ralph is leading the work of the Group to successfully champion the Concordat and is helping to raise awareness across the campus.
Dr Mark Leech, Skills Development Co-ordinator in the Research Office, said: "Each Head of the 34 Schools at the University has been involved in the development of the University's Concordat Implementation Plan by providing information of local practice in relation to each of the Principles of the Concordat. We are delighted that all of this excellent work is now receiving European recognition."

Professor Lambon Ralph added "Our research staff make a crucial contribution to achieving the objectives of the University's strategic and research ambitions, and we are committed to providing first class development and career support to them."