Join the Great Manchester Health Experiment on Wednesday 14 September
14 Sep 2011
Feeling blue, or yellow or green? Vote for the colour that best reflects your mood and take part in activities to boost your health and well-being.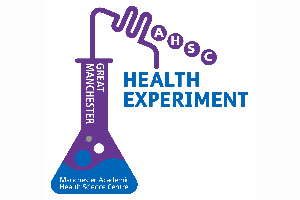 On Wednesday 14 September, the Great Manchester Health Experiment (GMHE) will measure the mood of the city in the morning by getting as many people as possible to choose a colour from the Manchester Colour Wheel. Participants will then be asked to carry out an activity, such as exercise, to improve their mood, which will be measured again at the end of the day.
Organised by Manchester Academic Health Science Centre (MAHSC), the GMHE aims to encourage participation in health and well-being related activities, promote understanding of the importance of research in health and well-being, and engage public support for population-based clinical trials.
The results from the Experiment will be turned into a mural, a sculpture, a ballet and a musical composition, which will be unveiled at a concert at MediaCity:UK on Friday 9 December. Everyone who takes part will be entered into a draw to win tickets for the concert.
If you would like to take part in the Experiment on 14 September, you should register your interest online at:
and you will be notified by email when you are required to vote.