Medical School lecturer wins top teaching honour
28 Jul 2011
A University of Manchester academic has been awarded a National Teaching Fellowship – the most prestigious award for excellence in higher education teaching – by the Higher Education Academy (HEA).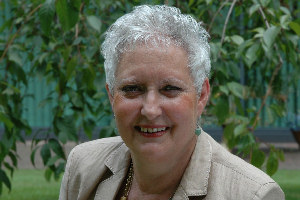 Dr Isobel Braidman, a Senior Lecturer within Manchester Medical School, is one of only 55 academics to receive the honour today (Thursday, 28 July). One of the areas identified for excellence in her award was the development and understanding of professional identity in undergraduate medical students.
The 55 awards have recognised lecturers and learning support staff from a wide range of disciplines including Geography, Law, Music, Sport, Psychiatry, English, Economics and Medicine. The award winners were chosen from more than 300 nominations submitted by higher education institutions across England, Northern Ireland and, for the first time, Wales. Each will receive an award of £10,000, which may be used for Fellows' professional development in teaching and learning or aspects of pedagogy.
Dr Braidman said: "This is the most prestigious award for University teaching and the selection process is highly competitive. I am most grateful to the HEA for selecting my work in undergraduate medical education.
"The Faculty of Medical and Human Sciences has an outstanding record in achieving National Teaching Fellowships and I am very proud to be the latest recipient in our Faculty. It is also a huge honour for the Medical School, especially as medical education is a highly complex area and involves knowledge, clinical practice and professional development.
"The Fellowship reflects the hard work and dedication of many colleagues over the years in developing and delivering our undergraduate medical degree. My work on introducing our students to reflective learning and critical thinking has taught me that, as teachers, we never stop learning, so my deepest gratitude is to the many hundreds of excellent young doctors, who have graduated from our medical school, from whom I have learned so much."
Vice-President and Dean of the Faculty of Medical and Human Sciences, Professor Ian Jacobs, said: "My congratulations to Isobel. Her achievement reflects her own excellence in teaching and the importance that the School and Faculty attach to providing the highest quality education and student experience in Medicine and other health professions."
Professor Tony Freemont, Head of Undergraduate Medical Education in Manchester Medical School, added: "This is a richly deserved award, which recognises Isobel's contribution to the advancement of medical education. We are very fortunate to have an academic of this standing in the Manchester Medical School."
The National Teaching Fellowship Scheme is part of an overall HEA programme to inspire and celebrate teacher excellence. It is funded by the Higher Education Funding Councils for England (HEFCE) and Wales (HEFCW) and the Department for Employment and Learning in Northern Ireland (DELNI).
Along with the National Teaching Fellowship Scheme, the HEA's work in teacher excellence includes the accreditation of institution's professional development programmes and individual recognition for staff who meet the criteria of the UK Professional Standards Framework.
Professor Craig Mahoney, Chief Executive of the HEA, said: "The dedication of the 55 new Fellows announced today is to be applauded and provides further evidence of the high quality innovative practices that students paying fees will increasingly expect to experience in higher education."
The new National Teaching Fellows will officially receive their awards at a ceremony that will take place in London on Wednesday, 5 October.
Ends