AUA North West Conference and Jubilee Lecture
06 Jul 2011
A full day of professional development workshops and peer networking for administrators and managers on 27 July at Edge Hill University, Ormskirk.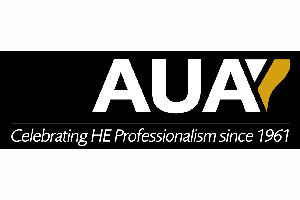 Focusing on using CPD to develop new ways of working in these changing times, the AUA North West Conference will give delegates the opportunity to discover best practice from their peers and industry experts.
The line up of working sessions includes an excellent selection of some of the most popular sessions from our Annual Conference, the best talent from the North West, and industry experts.
The Conference will include a question panel where panel members will face questions from the delegates, and feature Will Spinks (Academic Registrar, University of Manchester), Lesley Munro (University Secretary & Clerk to Governors, Edge Hill University) and Alison Wild (Pro-Vice-Chancellor Administration and Human Resources & University Secretary, Liverpool John Moores University).
The day will then round off with a guest Jubilee Lecture.
Bookings are now open for the full day conference and the Jubilee Lecture. You will need to register for the Lecture online as places for this are limited, and this can be done through the North West Conference booking page.
For more information and to book your place, please visit: